The newest and innovative technology to easily increase personality to your customer's garments and finishing process for denim and others: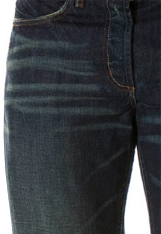 True digital marking.
 your garments with high resolution images at true high speed.
Add traceability and unique/variable information to each single garment.
No more consumables on your branding process: forget about sand or abrasive materials, chemicals, training, cleaning, reduce your processing time and floor space.
Design, Produce, Deliver: Reduce lead and processing time by delivering orders the same day.
High productivity: non-stop switching brand process. Single samples / very short productions have never been so easy to make, with no additional cost.
Full control: Create brand designs in-house in seconds and make them ready for production. Integrate the branding process control into the company's information service control panel.
Environmentally friendly.

 Laser Systems and technology are patent protected, powered by ON-LASERTM technology.